Coal Quality Evaluation Model - COALXL
2017 Special Price of $3,999 per copy
Our COALXL® software delivers the ability to compare 7 different available coals against a baseline coal or parameter with simple colored graph outputs.
Coal buyers, performance engineers, and all those who may be interested in saving money through identifying cost differentials associated with changes in coal characteristics SOFTWARE THAT WORKS, AT A COST EFFECTIVE PRICE OF 2017 SPECIAL $3,999 per copy

COAL-XL® was developed to be used as a purchasing tool with outputs directly related to the coal price entered. It also serves as a valid and practical way to investigate the quality impacts, if coal prices are equated. To learn more about this innovative program email us at rod_hatt@coalcombustion.com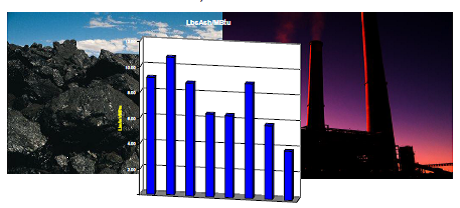 Only ASTM coal analysis and about a dozen plant inputs required.